EVENTS: ESSI KAUSALAINEN | PERFORMANCE/TEXTILES |PREVIOUS |
FRIISLAND YULEPARTY: Welcome!
PREVIOUSLY AT FRIISLAND
PREVIOUS EVENTS: YULEPARTY | PERFORMANCE/TEXTILE | ANTI-KULTURNAT | THE IGNORANT GAMESMASTER|  50 DANGEROUS THINGS. THE ANNIVERSARY| TOYS OF JOYLESSNESS or DISTURBANCE & DEBILITY|  THE CUT-OFF FREQUENCY OF THINKING|  FRIISLAND OPENING| 
Friisland Yuleparty (December 3rd)
On 3rd of December 2021 we hade guest drop by for our Yuleparty. The program was a finissage of the exhibition Performance/Textiles and contained live talks and performances by the artists Francis Patrick Brady (IR/CA/UK/SE) and Sif Hedegaard (DK), as well as "B" – a VR-opera- installation by Essi Kausalainen (FI)
We also presented our artist in residence, Adam James (UK/SE) who is working with augmented reality and live action roleplaying. And there was served xmas treats from the artists´ respective countries.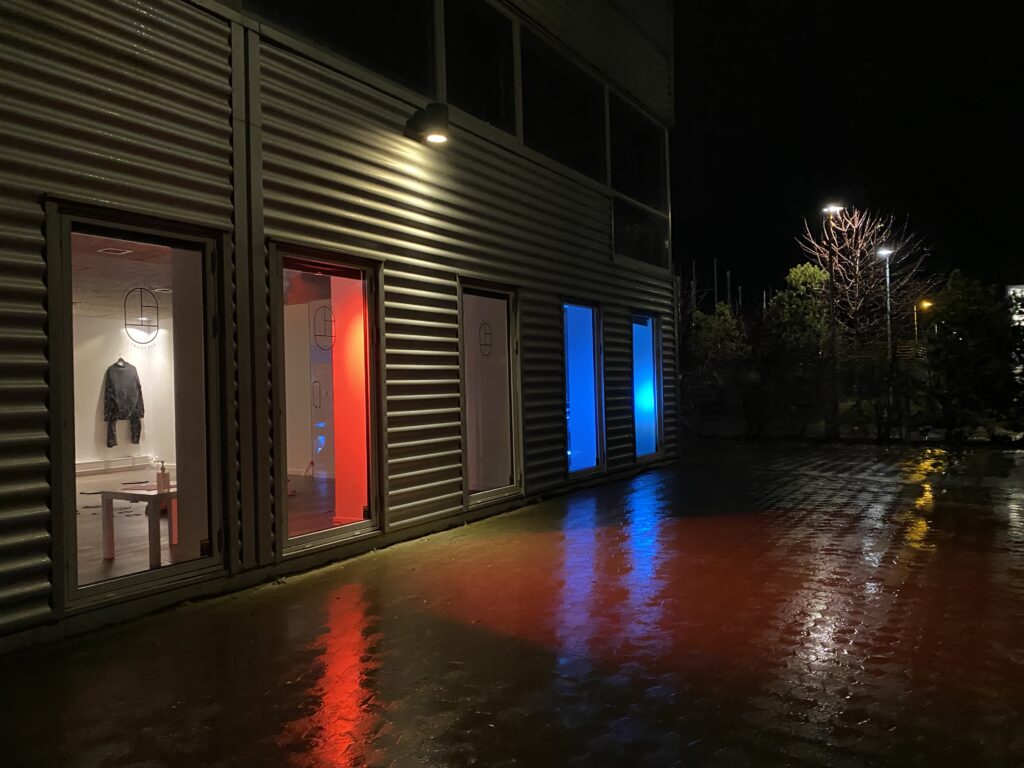 Performance/Textile (November 4th-December 3rd 2021)
For Friisland's second exhibition we have selected three artists who work with textiles and performance. The exhibition is a collection of three projects that combine fabrics and performance.
Essi Kausalainenis one of Finlands most exciting performance artists. She often investigates the exchange of energies between beings. Essi has created a site-specific opera performance for VR. The opera is called "B"  nd is performed by soprano Katinka Frida Bohse Meyer (DK), performance artist Laura Cemin (ITA) and actor/singer Yuko Takeda (JPN).
Francis Patrick Brady's work "The Ignorant Gamesmaster" was created during a recidency at Copenhagen Contemporary and Friisland in October 2021. The gamesmaster is like Jacques Rancières "Schoolmaster" in an all-knowing position. But what happens with the game if he or she doesn't know the rules? The game is played on a textile board created for this work. Also, the textiles that the gamesmaster is wearing is an essential component of this work (or non-game).
Sif Hedegaard is a Danish artist educated at Det Fynske Kunstakademi. She performed at Friisland on October 15th with the work "Out of Body Garment". Here she put on and sheded modified clothing objects. The objects from the performance were left as an exhibit and altered and manipulated at her final performance work at finissage, December 3rd 2021.
Anti-Culturenight! (October 15th 2021). Perfomance night with works by Essi Kausalainen (F), Sif Hedegård (DK) og Francis Patrick Brady (UK/SE)
The Anti-kulturnat was the 2nd performance night at Friisland, and also marked the opening of the new exhibition with an installation and a VR performance by Essi Kausalainen. We had pies and wine, and enjoyed an evening with the following program:
Sif Hedegård (DK) performed with "Out Of Body Garment" with modified clothing objects.
Francis Patrick Brady (UK) performed with the DOHL game – a worldbuilding and discussion based card game. The DOHL cards are a roleplaying tool that will give the guests a new job and profession in a fictional future society.
Essi Kausalainen (FI) persented the performanceopera for 3 voices called "B". The performance was commisioned by Friisland as an installation with VR performance. This was a live version which also included a 4th voice performed by a child.
Local soprano: Katinka Frida Bohse Meyer (DK)
Performance Artist: Laura Cemin (ITA)
Actor/Singer: Yuko Takeda (JPN)
Child: Ava Leth (DK)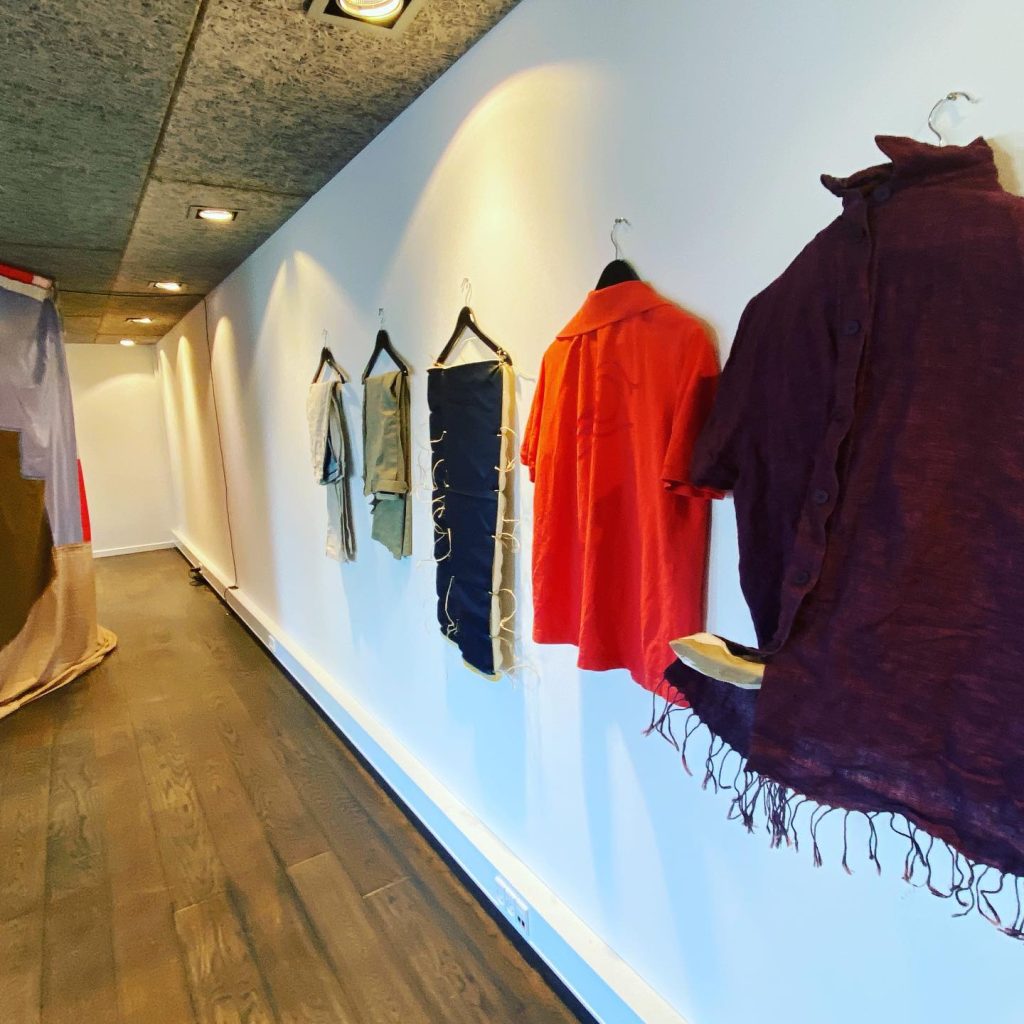 THE IGNORANT GAMESMASTER: Live game/ performance by Francis Patrick Brady (October 1st 2021)
"But now the gamesmaster opens his mouth to explain the game. He makes a series of reasonings in order to explain the series of reasonings that constitute the game. But why should the game need such help?"
The Ignorant Gamesmaster is a new performancegame created by Francis Patrick Brady, who explores crossovers between art, games and performance. He is educated at Kunsthögskolan i Malmö i 2007 and was in a residency at Friisland in collaboration with Copenhagen Contemporary.
The performance could be experienced during the Copenhagen Art Week, October 1st-3rd 2021.
50 Farlige ting alle børn bør prøve (50 Dangerous Things). The anniversary (10th October 2021)
October 10th 2021, we were celebrating the 5th anniversary of the performance "50 Farlige ting, alle børn bør prøve (50 Dangerous Things). We have been touring all over Denmark and this was the 152nd performance. It is a remarkable success, and we celebrated this by presenting a free version at Friisland with free entrance.
The performance is based on the book 50 Dangerous Things by Julie Spiegler og Gever Tulley, and it was originally created by Forschungstheater/ Fundustheater in Hamburg. Live Art Danmark has the Danish rights and performers Henrik Vestergaard og Daniel Norback have adapted and reinterpreted the performance in collaboration with Ellen Friis.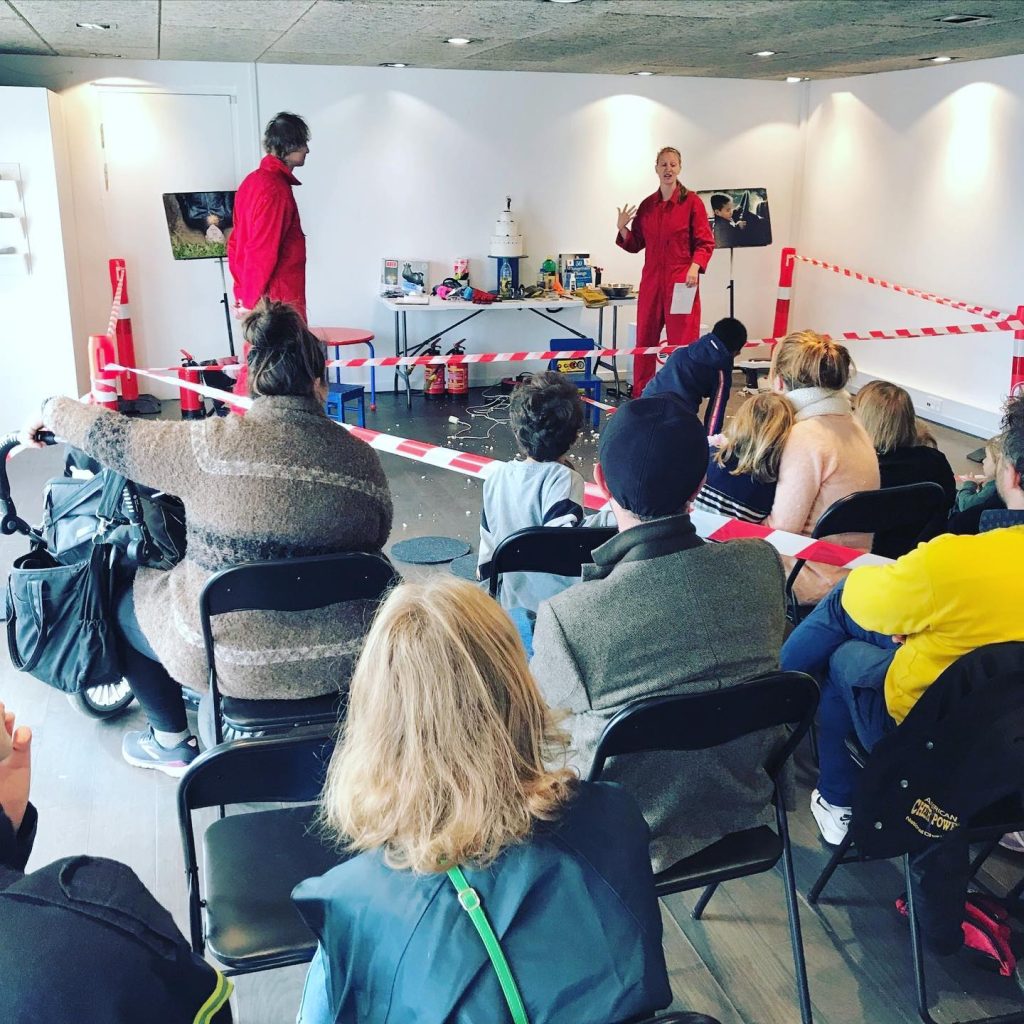 Otmar Wagners VR performance "TOYS OF JOYLESSNESS or DISTURBANCE & DEBILITY" (September 10th – October 3rd 2021)
Sience the 90es, Vienna based artist Otmar Wagner has investigated Europe as a construct; a political, cultural, and physical body. A place divided by walls, penetrated by circuits and political diseases. Wagner sets up a room as a living body where energies flow, and similar to a physical body, the materials are animated and transformed in circulatory systems.
Friisland was transformed into an installation for 3 weeks, where visitors could wear VR headsets and experience Wagners performing within the installation. One guest at a time.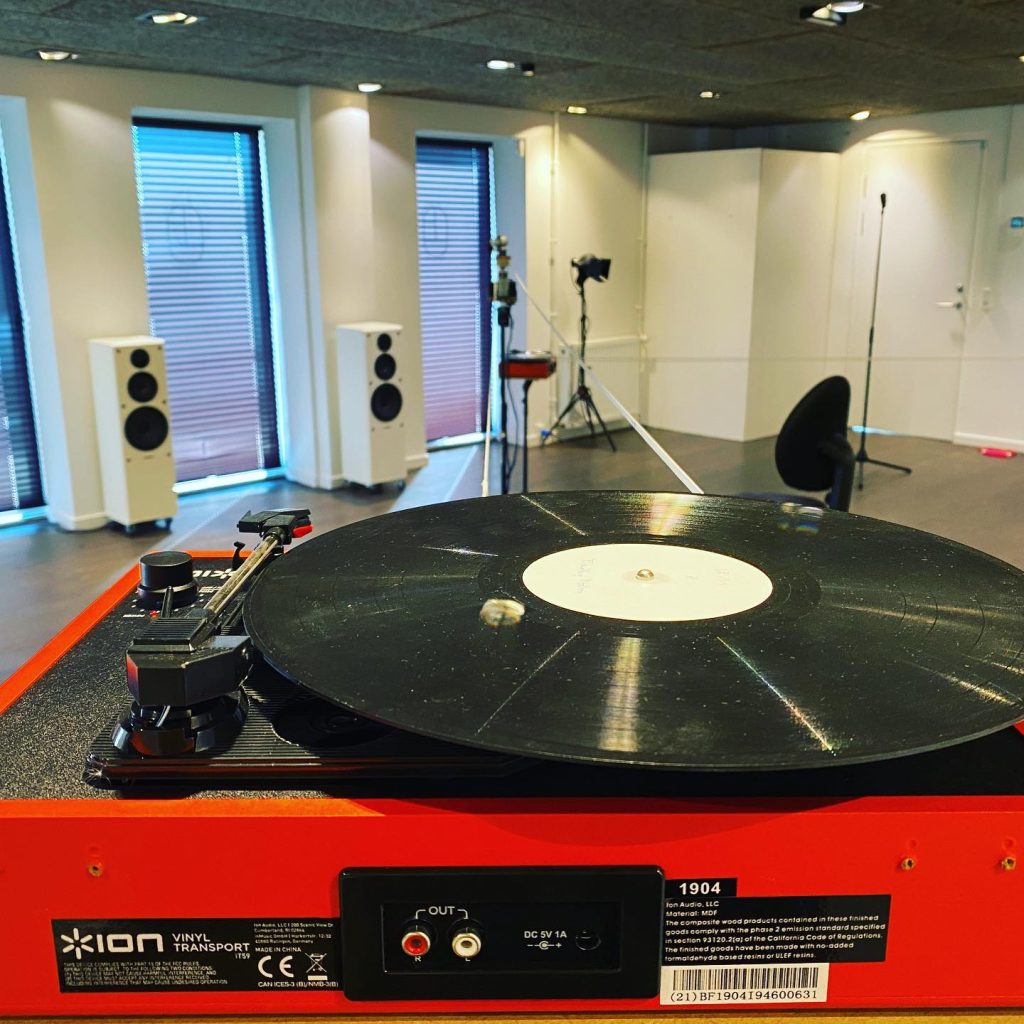 Otmar Wagner: The cut-off frequency of thinking – about my work (august 23rd 2021).
CURRICULUM, the public school of performance art held its 7th lecture with a living archive of the performance art history – followed by drinks and hanging-out. The lecture presented the spectrum of Otmar Wagner's artistic works ranging from essay performances and concert performances to performative installations and radio plays. In his lecture, he provided insights into his performative work and the artistic strategies that underlie it. Wagner took the audience on a 'delirious association trip', as he does in many of his performances.
Otmar Wagner is a Vienna-based performance artist working between fine arts and performing arts. He is educated from Applied Theatre Studies in Giessen and Objekttheater in Amsterdam. He teaches Performance Theory at the University of Arts in Graz, Austria.
CURRICULUM is the public school of performance art: a lecture program curated by Cecilie Ullerup Schmidt in collaboration with Theatre- and Performance Studies. CURRICULUM is supported by Bikubenfonden, the Danish Arts Council and the Austrian Embassy.
Friisland Opening (August 21st 2021. A performance night with Otmar Wagner, David Sebastian Lopez Restrepo and Goodiepal
Friisland Opening was the 1st performance night at Friisland. It marked the opening of Friisland and the the first exhibition with a installation and VR performance by Otmar Wagner. We enjoyed an evening with flammkuchen, nice cider from our neighbors – and the following program:
Otmar Wagner (AT) presented "TOYS OF JOYLESSNESS or DISTURBANCE & DEBILITY. The performance was comisioned by Friisland as the VR-performance installation. This was a live and extended version.
David Sebastian Lopez Restrepo (CO) presented the performance "HOT TUB". A participatory performance where a hot tub was the centre of discussions about art, philosophy and politics.
Goodiepal (DK) presented a manifest for intergenerational art.